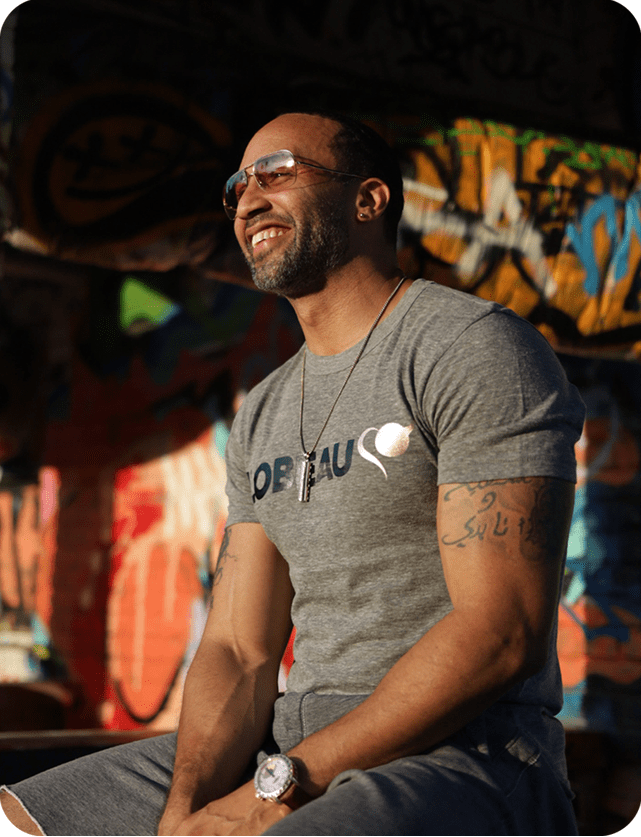 "Successful design is creation that impacts beneficially, promoting individuality that ultimately empowers strength in ourselves and our team while providing the confidence to conquer challenges. Having unwavering resiliency and an unmatched work ethic defines my competitive nature to create results beyond my clients expectations."
I have spent over half of my life creating a better appearance. Transitioning from hairstyling to a career in UX Designing has been invigorating and continuously rewarding. Don't be a stranger, shoot me an email or text to talk design or if you need a haircut lol.
Jon is a Los Angeles based designer with over 5 years experience. He's worked on a variety of brands ranging from small entrepreneurial startups to tech companies with ambitious goals. His unique talent at seeing the big picture potential in a product or brand allows him to bring it to life.
For each company Jon has worked for he has carried a strong ambition behind the work—ranging from prompt comprehension to beautiful simplicity, to engaging designs. He strongly believes that design and storytelling is a powerful medium to create direction and emphasis of progression.
Comfortable working on a range of projects from designing native apps to collaborating on set with a production crew. Whether he's behind the camera, or illustrating on paper, or crafting mock-ups on his laptop, Jon always brings a quality of work and creativity that is difficult to duplicate.
Outside of work Jon finds inspiration through creativity in movies, fitness training, and exploring with road trips up the California coast. His hunger and curiosity for life drives him to experience everything and document all that it has to offer. This thirst for life is evident in all of his work. Jon is simply in love with beautiful artistry communicated thru creativity.
Websites
iOS and Android Apps
Strategy
Research
E-commerce Design
Art Direction
Photography
Post-Production
Campaigns
Positioning
Identity
SKETCH
FIGMA
PHOTOSHOP
ILLUSTRATOR
LUAX Designs
Beauty Beats Cancer
Ilobeau Services Corp
Art Director / Lead UX Designer
Freelance Photographer
Freelance Designer
Product Designer