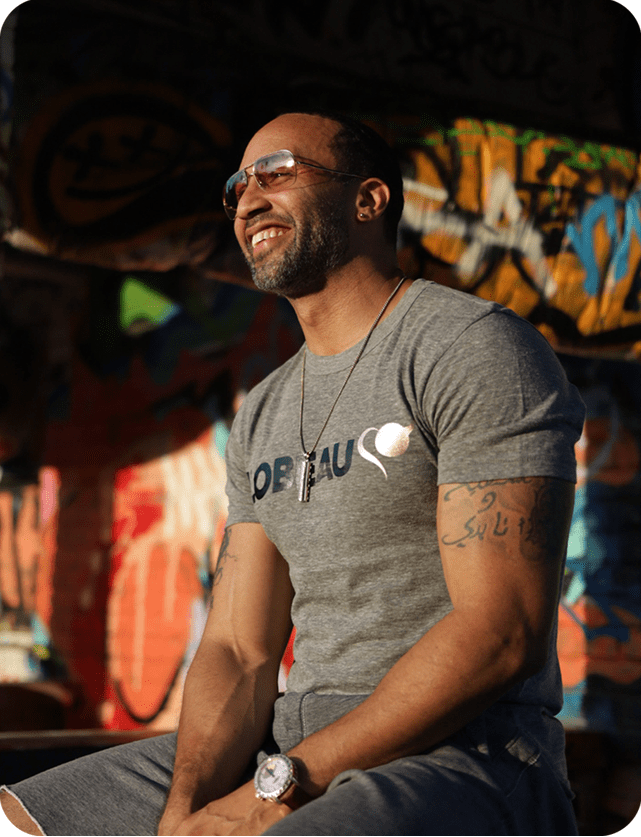 "Successful design is creation that impacts beneficially, promoting individuality that ultimately empowers strength in ourselves and our team while providing the confidence to conquer challenges. Having unwavering resiliency and an unmatched work ethic defines my competitive nature to create results beyond my clients expectations."
I have spent over half of my life creating a better appearance. Transitioning from hairstyling to a career in UX Designing has been invigorating and continuously rewarding. Don't be a stranger, shoot me an email or text to talk design or if you need a haircut lol.
Jon is an experienced designer based in Los Angeles with a decade of diverse experience. From small startups to ambitious tech companies, he has collaborated on numerous brands, showcasing his ability to envision the potential of products and bring them to life.
Throughout his career, Jon has maintained a strong ambition in his work, ranging from prompt comprehension and beautiful simplicity to engaging designs. He firmly believes that design and storytelling have the power to provide direction and emphasize progress.
Jon is versatile in his capabilities, comfortable working on various projects, including designing native apps and collaborating with production crews on set. Whether he's behind the camera, sketching on paper, or crafting mock-ups on his laptop, Jon consistently delivers high-quality work and unparalleled creativity.
Beyond his professional endeavors, Jon seeks inspiration through the creative world of movies, fitness training, and exploring the scenic California coast on road trips. His zest for life and insatiable curiosity drive him to immerse himself in diverse experiences and capture their essence. This genuine passion is evident in all of Jon's artistic expressions.
Websites to Mobile
iOS and Android Apps
Design Systems
Accessibility
User Research
Art Direction
Photography
Post-Production
Ad Campaigns
Positioning
Identity
SKETCH
FIGMA
PHOTOSHOP
ILLUSTRATOR
LUAX Designs
Beauty Beats Cancer
Art Director
Lead UX Designer
Lead UI Designer
Design Architect
Researcher
Design Systems
Accessibility Guidelines